Nordic Waking on Ponta de Sao Lorenco, Madeira.
Ponta de São Lourenço, the target of our walking tour in South-East Madeira is one of the top walks in Madeira. It is a natural reserve, part of Natura 2000. Despite the deserted landscape, the variety of flora and fauna is surprising, the walk offers amazing rock formations and views. So no wonder that the trail is usually very busy. If you want to have an uncrowded walk and a pleasant experience, you should come with us.
As we go towards Casa do Sardinha, amazing views to both the North and South of Madeira will delight you. From my favorite viewpoint, you will see astonishing volcanic rock formations, and beautiful sculptures created by erosion. Also, you will have a 360 degrees panorama of the archipelago, including the Desertas and Porto Santo islands. The face of the East is so different from the rest of Madeira, you should add it to your agenda.
We personalize the walking tour for you, you can choose from different difficulties, distances, and programs. If you want to swim in the ocean, you can do it on one of the prettiest beaches in Madeira.
Distance: 3 km, 6 km or 15 km
Difficulty: challenging but affordable walk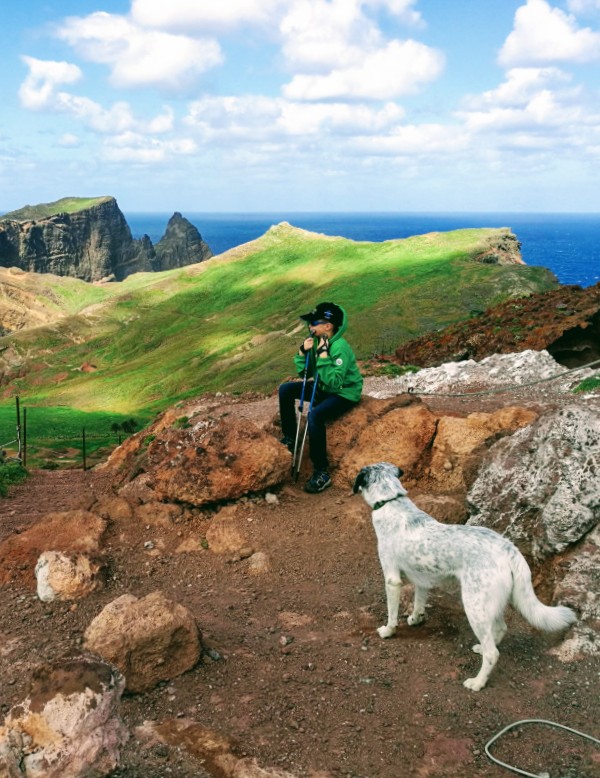 What Are You Waiting For?